Skoda Felicia
Skoda Roomster interior
Skoda Superb wallpaper
Skoda Fabia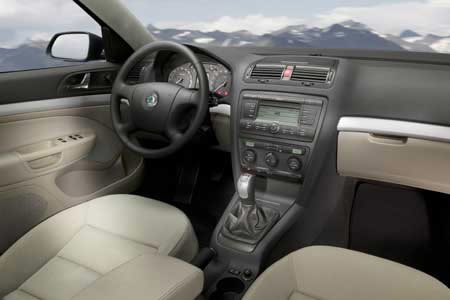 Skoda Octavia interior.
Old
Skoda
Capri 205 with
wooden
tires!
Skoda Fabia S2000
Skoda History
After the Second World War, with the inclusion of Czechoslovakia in the Eastern bloc dominated by the Soviet Union, the production car has changed radically. The company, now nationalized, it was renamed AZNP Skoda and holds a monopoly in the market. Although it was forbidden contact with the West, still managed to advance to Skoda, building its success in building solid and reliable cars. At that time came, successively, the models Tudor, Spartak and Octavia.
However, the Skoda was severely shaken in the 1960s, why not keep up with the technological advances of the automotive industry that were appearing in the West.
Until, in 1987 with the launch of the Skoda Favorit, mark the first model of front-wheel drive, the situation improved. The model was designed by renowned Italian design studio Bertone.
Three years later, already after the political and economic opening of the East to the West, Skoda decided to move to integrate the powerful German Volkswagen Group. The official integration took place at 1 April 1991.
Thus, the Skoda was able to modernize their products and launch them on the international market, having begun by Felicia and continuing with the Octavia, the Fabia and the Superb.
The perception of Škoda in Western Europe had completely changed. As technical development progressed and out new models more attractive to the market, Škoda's image began to improve.